On November 8 and 9, 2017, Nano Life Science Institute (NanoLSI) hosted the International Symposium on Atomic Force Microscopy at Solid-Liquid Interfaces, with approximately 80 participants from outside our institution.
Twenty-one researchers at NanoLSI, including Director Takeshi Fukuma and principal investigators Prof. Richard Wong, Prof. Yuri Korchev, and Prof. Adam Foster, gave lectures at the Symposium. Participants were eager to learn about the latest research results presented by these investigators, and a lively question and answer session followed each lecture.
A laboratory tour took place on November 10, and domestic and international researchers alike were very interested in the atomic force microscopy-related facilities available at NanoLSI.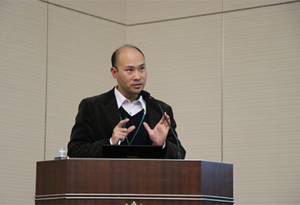 Prof. Fukuma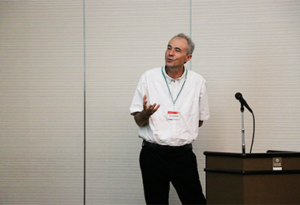 Prof. Yuri Korchev