On March 5, 2021, NanoLSI held the Open Seminar and 40 researchers and students participated.
At the seminar, Assistant Professor Satoshi Toda (Life Science) gave a presentation on his latest research titled Synthetic Tissue Formation: Programming Multicellular Self-organization. His lecture provoked active discussion.
After the seminar, a social event was held for the first time using an online conference application called SpatialChat. At the event, there was a relaxed atmosphere and a frank exchange of opinions among the researchers took place. It is expected to be a new regular networking event in the future.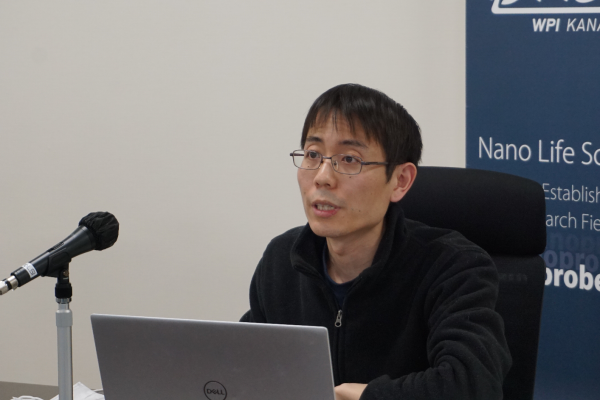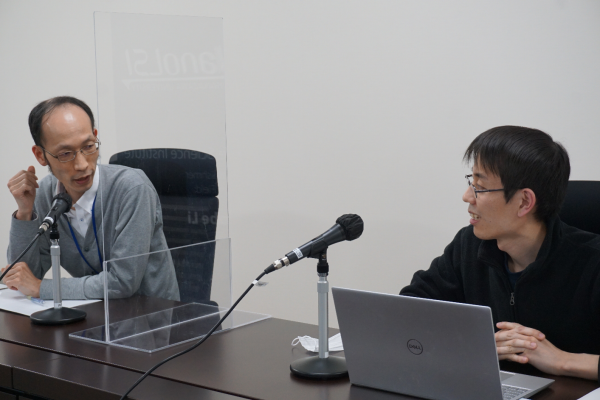 Speaker: Asst. Prof.  Satoshi Toda           Dr. Hideki Ikemoto (left) served as the chairperson.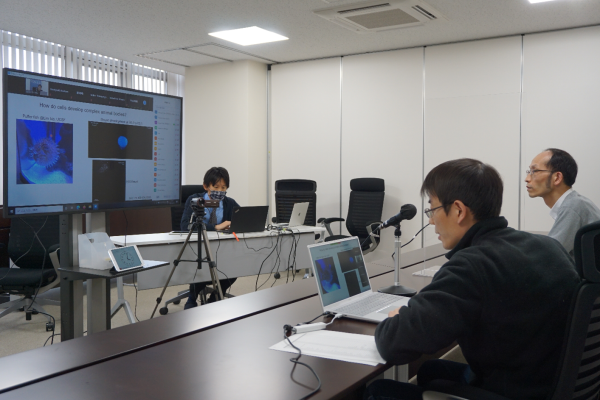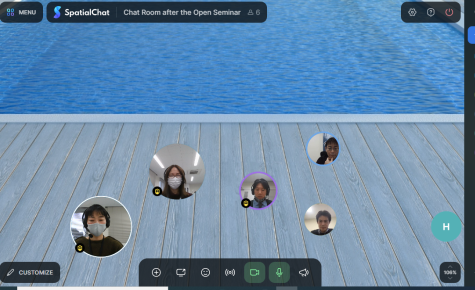 Live online streaming                                                                The social event held by SpatialChat