The 7th Luncheon Webinar was held on 11/12
On November 12, the 7th Luncheon Webinar was held online and Dr. Dong Wang (Life Science) gave a talk about his background and the research he is currently working on. Dr. Hiroko Oshima supported him as a chair.
During the question and answer session, suggestions for his research were made and in-depth questions were asked, and the discussion got lively.
Dr. Wang's hometown, Shandong Province in China is famous for the birthplace of Confucius and Mencius, thinkers with whom the Japanese are very familiar, as well as the world heritage, Mount Taishan. He recommended Shandong Province as a tourist destination.
This was the first luncheon webinar since we moved into our new research building. The conference room on the fourth floor, where the broadcast was made, overlooked the beautiful nature on campus, making this webinar a great way to take in the deepening fall!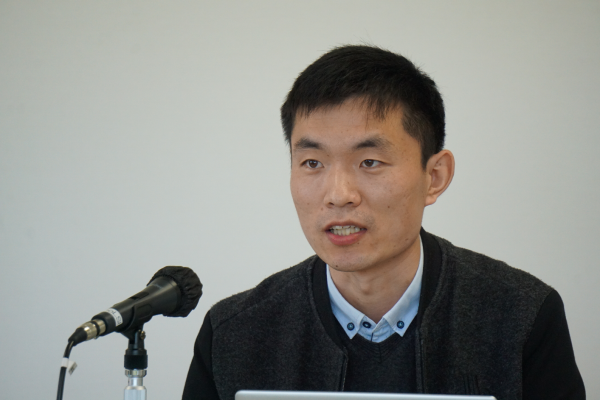 Speaker, Dr. Dong Wang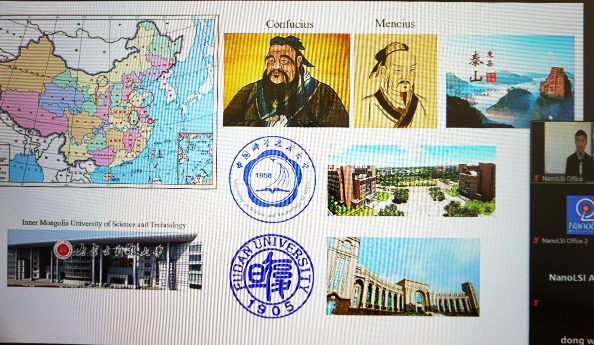 Introduction of his hometown and personal history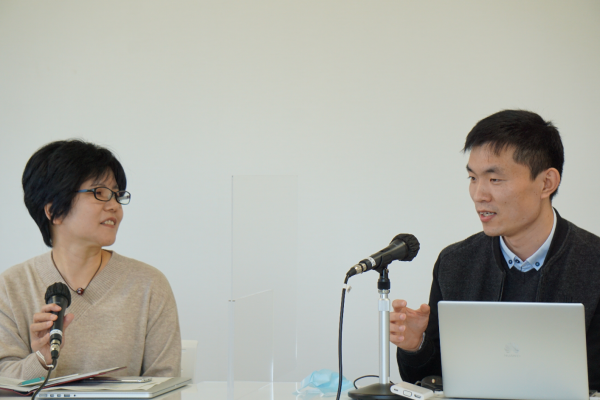 Chair, Dr. Hiroko Oshima (left) and speaker, Dr. Dong Wang (right)