Open Call for Poster / The 7th NanoLSI Symposium in Berlin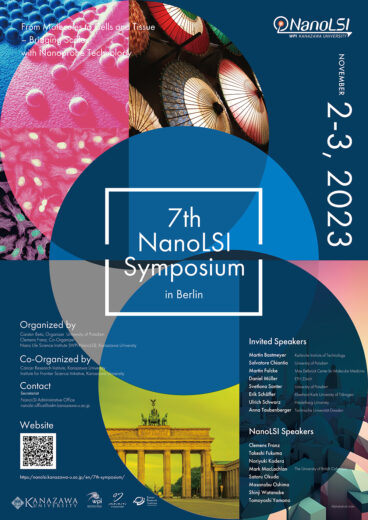 The 7th NanoLSI Symposium will feature a poster session by young researchers.
We invite applications from young researchers and graduate students who are interested in the latest nanoprobe technologies and transdisciplinary research with them, or who are considering participating in the Open Facility Program organized by NanoLSI, such as Bio-SPM Summer School held at NanoLSI every summer in the future.
We plan to accept ten abstracts. The abstracts will be adopted on a first-come, first-served basis, but we especially welcome presentations that are in line with the theme of this symposium – From Molecules to Cells and Tissue – Bridging Scales with Nanoprobe Technology.
For an outline of the symposium, please visit: 
https://nanolsi.kanazawa-u.ac.jp/en/7th-symposium/ 
Venue
Meitner Hall
Harnack House The Conference Venue of the Max Planck Society
Ihnestr. 16-20 – 14195 Berlin
Application Requirements
The requirements for poster applications are as follows:
Young researchers, postdoctoral fellows or graduate students belonging to universities/research institutes.
Poster must be in accordance with the symposium theme: From Molecules to Cells and Tissue – Bridging Scales with Nanoprobe Technology.
Those who plan to participate in or are interested in Open Facility Programs* such as Bio-SPM Summer School organized by NanoLSI.
*NanoLSI Open Facility Program https://nanolsi.kanazawa-u.ac.jp/en/research/applications/
Language
English only.
Participation Fee
Free of charge.
Participation benefits:
Poster presenters can attend the 7th NanoLSI Symposium.
Lunch and coffee breaks are available on both Day 1 & Day 2.
Notes
We will not support the expenses of transportation to and from the symposium venue (Berlin, Germany), accommodation, etc.
Application Deadline
Friday, October 6, 2023
How to Apply
Where to apply:
Please apply via the Google form below.
Google form https://forms.gle/njXJNkupnmSDj7rb9

Abstracts should be sent by email by the deadline according to the following instructions.
Submission of Abstracts
Please submit one A4 (portrait) PDF file of your abstract according to the sample.
Sent to:  nanolsi-office@adm.kanazawa-u.ac.jp
Be careful not to make typos, as the PDF file will be printed directly on the abstract book.
The NanoLSI Symposium is an open symposium, so please do not include unpublished data in your poster.

abstract sample
Poster Size
A0 size (portrait) or equivalent, and bring it to the symposium venue. Poster boards and pushpins will be provided at the poster venue, Meitner Hall.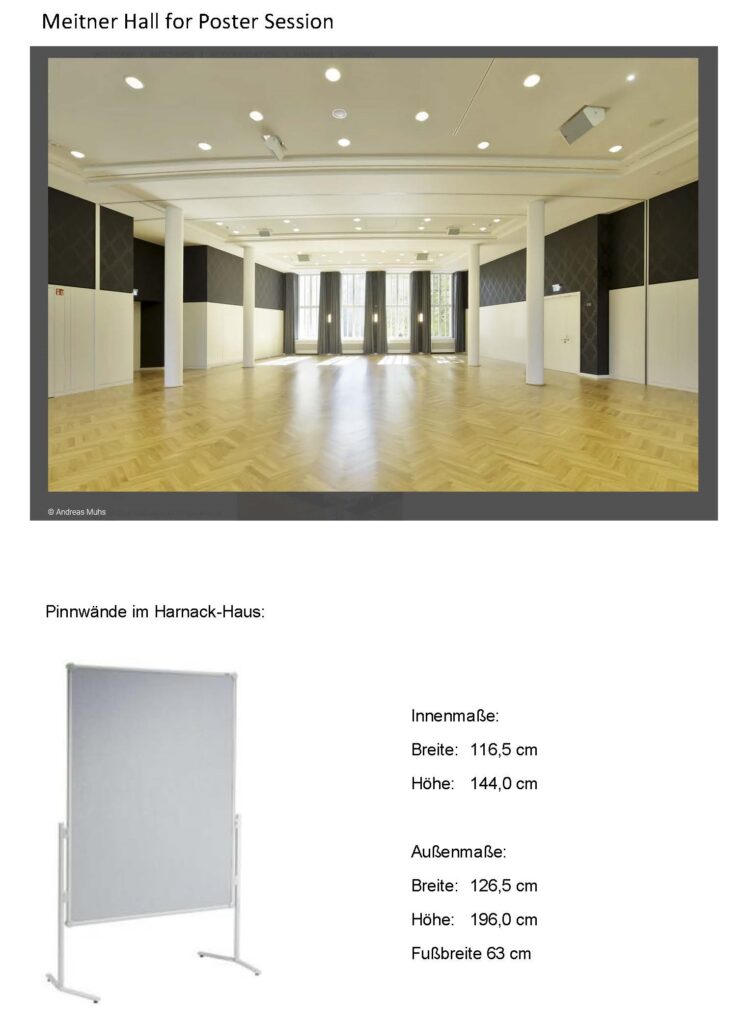 We look forward to seeing you there!
Inquiries
Secretariat
The 7th NanoLSI Symposium
nanolsi-office@adm.kanazawa-u.ac.jp