13th Luncheon Webinar was held on January 28
On January 28, we held our 13th Luncheon Webinar.
The presenter this time was Dr. Feng Li of the Supramolecular Chemistry Group, who had just arrived in December. Dr. Tomoki Ogoshi from Kyoto chaired the session remotely, and there was a lively exchange of opinions during the Q&A session after the presentations.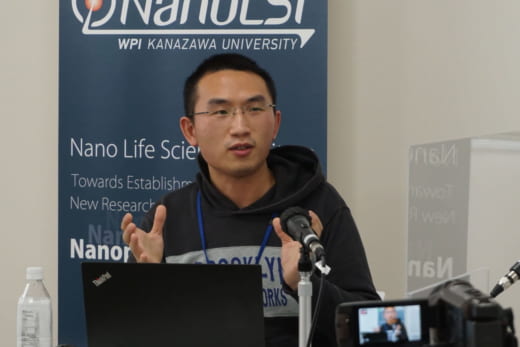 Dr. Li in a Q&A session.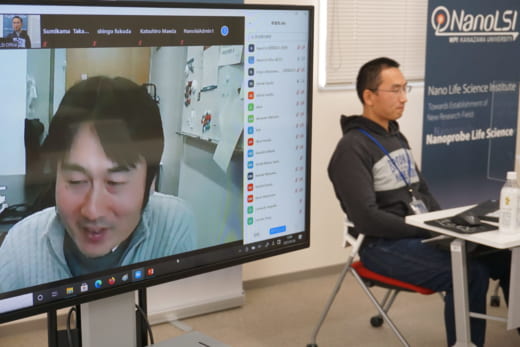 Dr. Ogoshi, chaired from Kyoto!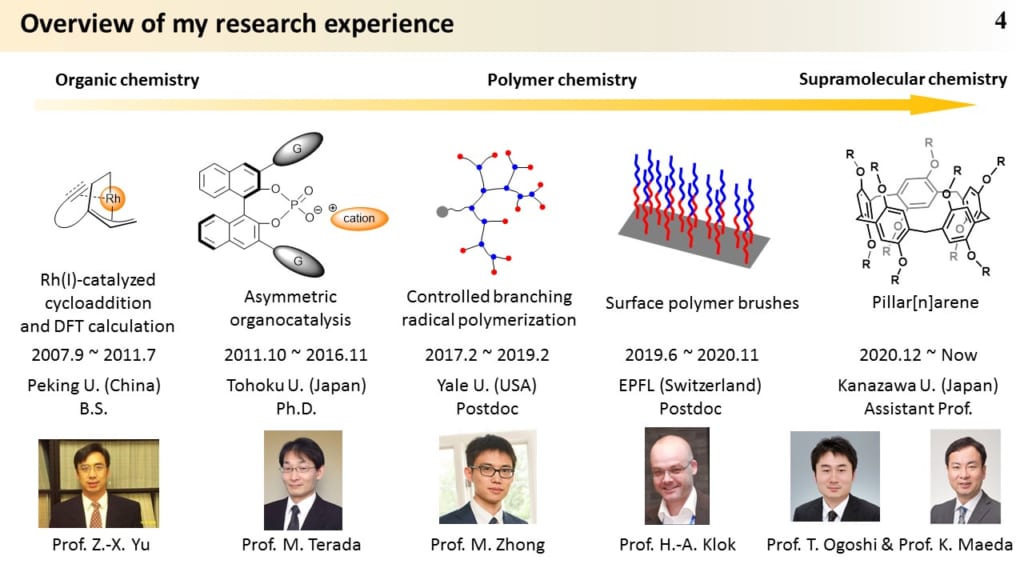 China –> Japan –> USA –> Switzerland –> Japan
Dr. Li explained about his hometown in Hunan Province (capital: Changsha City), China, where there are many historical sites well known to Japanese people.
There was also some humorous quizzes based on his experience of living in different countries.
Thank you very much for a very enjoyable lunchtime, Dr. Li and Dr. Ogoshi!
The next session will be held on February 18, starting at 12:05. We will have Luncheon Webinar only once in February, so please do not miss it!!