The 16th NanoLSI Colloquium was held.
We held the 16th NanoLSI Colloquium in hybrid format on Thursday, March 2, 2023.
The last Colloquium of FY2022 was chaired by Prof. Miki Nakajima, and featured presentations by young NanoLSI researchers Dr. Dilireba Bolidong from Hanayama Lab, and Dr. Mandal Sumana from Maeda Lab, and Asst. Prof. Madhu Biyani from Nakajima Lab, including their latest research results. There were more than 60 participants attended (on-site: 34, online: 30).
Many questions were asked from the audience and online participants, and some of them remained in the room after the meeting for further discussion.
In the Exchange Zone, participants enjoyed chatting over seasonal sweets and oshi-zushi.
Discussion never stopped!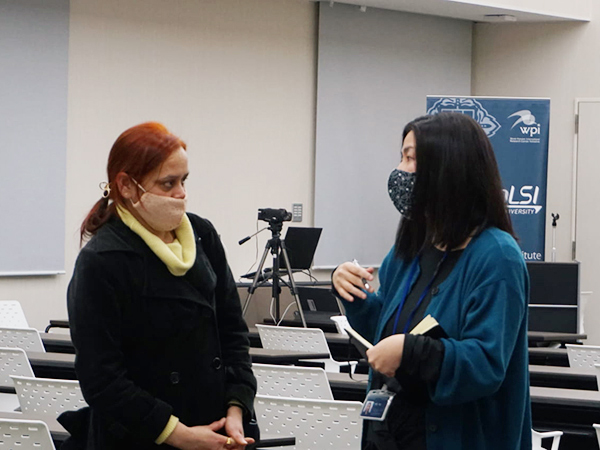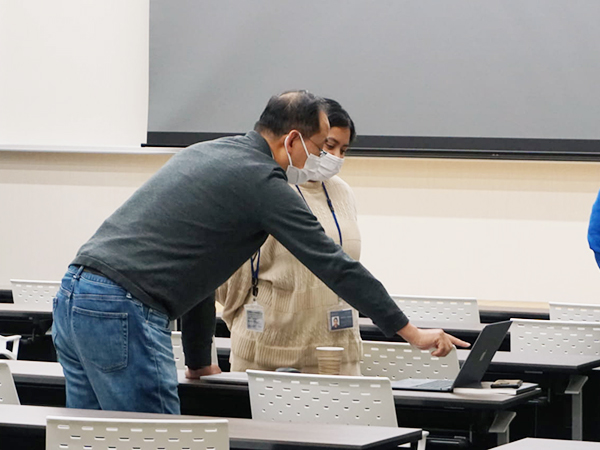 Social gathering(Today's snacks: Strawberry-flavored baumkuchen and Sasa-zushi)