Improvement of the research environment of the Nano Life Science Institute started immediately after its establishment in October 2017. We have created and enabled a variety of transdisciplinary research by renovating the existing facilities of the university in order to create a comfortable, collaborative research environment. However, there were still issues to be solved, such as shortage of space for research exchange, dispersion of experimental equipment, and inadequate open research space where researchers from different fields work.
The new building for the Nano Life Science Institute, whose construction began in June 2019, will solve all of these issues. It is vital to work on transdisciplinary research from a new perspective in order to cultivate the "uncharted nano-area" of life science, which is the goal of the NanoLSI. The open environment of the new research building will be ideally suited to NanoLSI researchers, facilitating interdisciplinary work and collaboration.
The new research building was completed in September 2020 in the south area of the Kakuma Campus, where it is closely linked to the Cancer Research Institute of Kanazawa University and the Graduate School of Natural Science and Technology.
In addition to the construction of an open research environment that is essential to further accelerate research activities, we have created an extremely stable research environment by blocking vibration, the "enemy" of the cutting-edge technologies in bio-scanning probe microscopy at the core of NanoLSI's research, using comprehensive anti-vibration measures.
The new NanoLSI building will provide the highest level of research environment, one that is truly suitable for the World Premier International Research Center Initiative Center.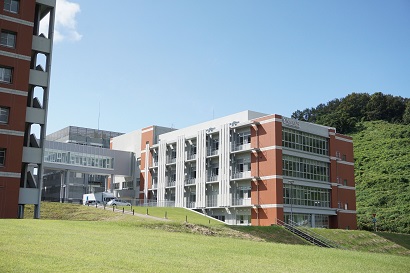 Exterior of the building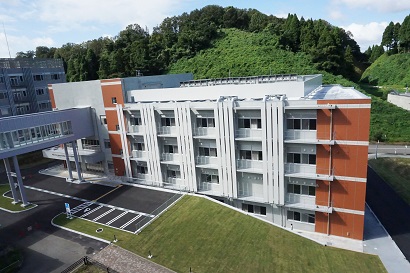 September 2020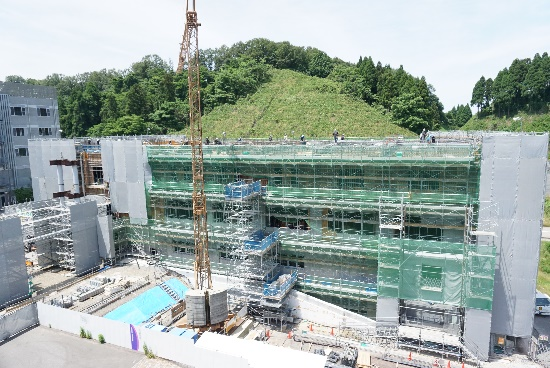 June 2020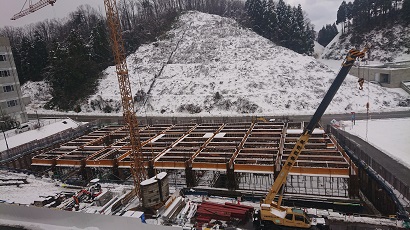 February 2020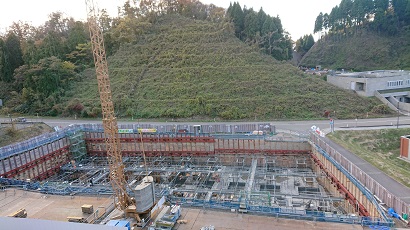 November 2019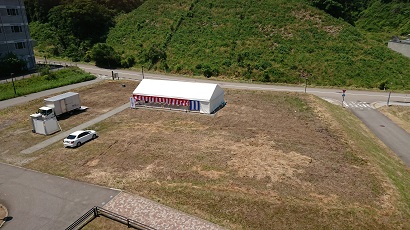 June 2019