The Nano Life Science Institute (WPI-NanoLSI), Kanazawa University, held the 8th Bio-AFM summer school at Kanazawa University from August 19 to 24, 2019.
The summer school provides an opportunity for young researchers to use Kanazawa University's pioneering Bio-AFM systems for imaging of samples they bring so that they can realize their potentials for research in life sciences. This year, we had 24 participants from 12 countries.
In advance, each participant chose an appropriate system from high-speed AFM, super-resolution AFM, and SICM, according to their purpose. During their stay in Kanazawa, they learned how these systems work by a series of lectures. Then, they worked on their project to visualize their samples with the dedicated support from NanoLSI instructors, who teach them not only how to use the instruments but also how to prepare samples for measurements.
On the last day, each participant presented their achievements to other participants and the instructors. NanoLSI created an award for the best presenter this year, and the winner was Mr. Yuki Fujisawa, a master's student in Biology at Chiba University.
We will continue our efforts to promote our Bio-AFM systems among researchers in life sciences.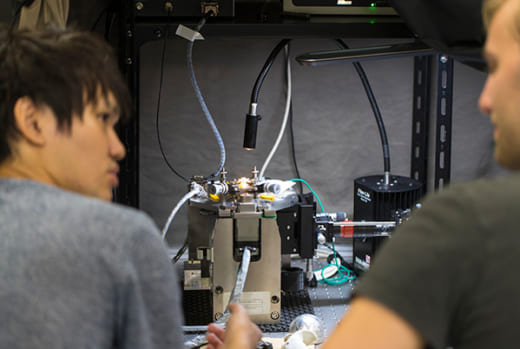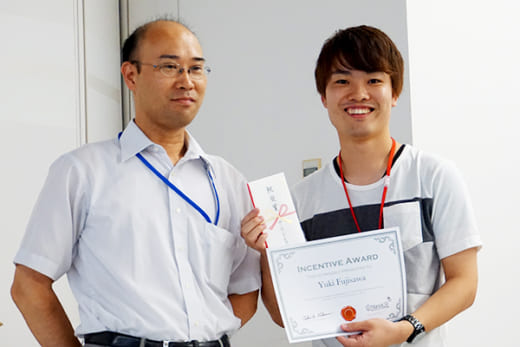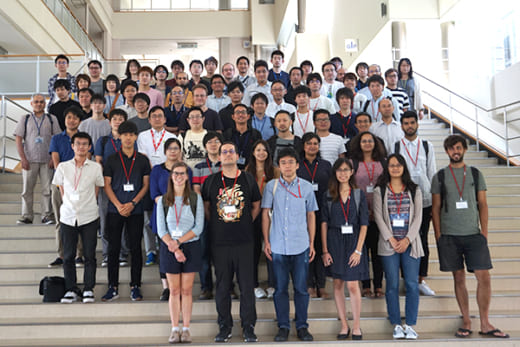 Related information:
8th Bio-AFM summer school will be held